We're bunking up in Camp Navarro's finest. The cabins are fresh, and there are great shared bathrooms and showers scattered throughout the camp. Take a look at your options below, and rate your preferred accommodation on the RSVP form. We'll take it from there.
A comment on costs: We've taken care of the site and your food for the weekend, but unfortunately we can't cover housing as well. The costs below will be paid through us to Navarro once we have your location settled. All costs are per accommodation for the weekend: so if you have 6 folks sleeping in an Adirondack, the cost is $25 per person (includes both nights).
Note! We strongly encourage folks to shack up in an Adirondack together. We can even put groups of several Adirondacks next to each other. Then the mini-camps can duel it out with each other! Imagine the tomfoolery...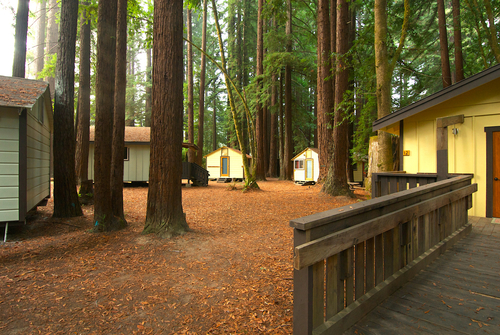 They sleep 2-9 people. We're hoping to save these for families with young kids and older folks who aren't trying to rough it.
$300.00
The Adirondacks are equipped with four bunk beds. They have large canvas curtains that act as a door and fourth wall. There are groupings of 2-5 Adirondack cabins around the site (see map). Each group is set up to be a small village - get together with friends/family to set up your encampment.
$150.00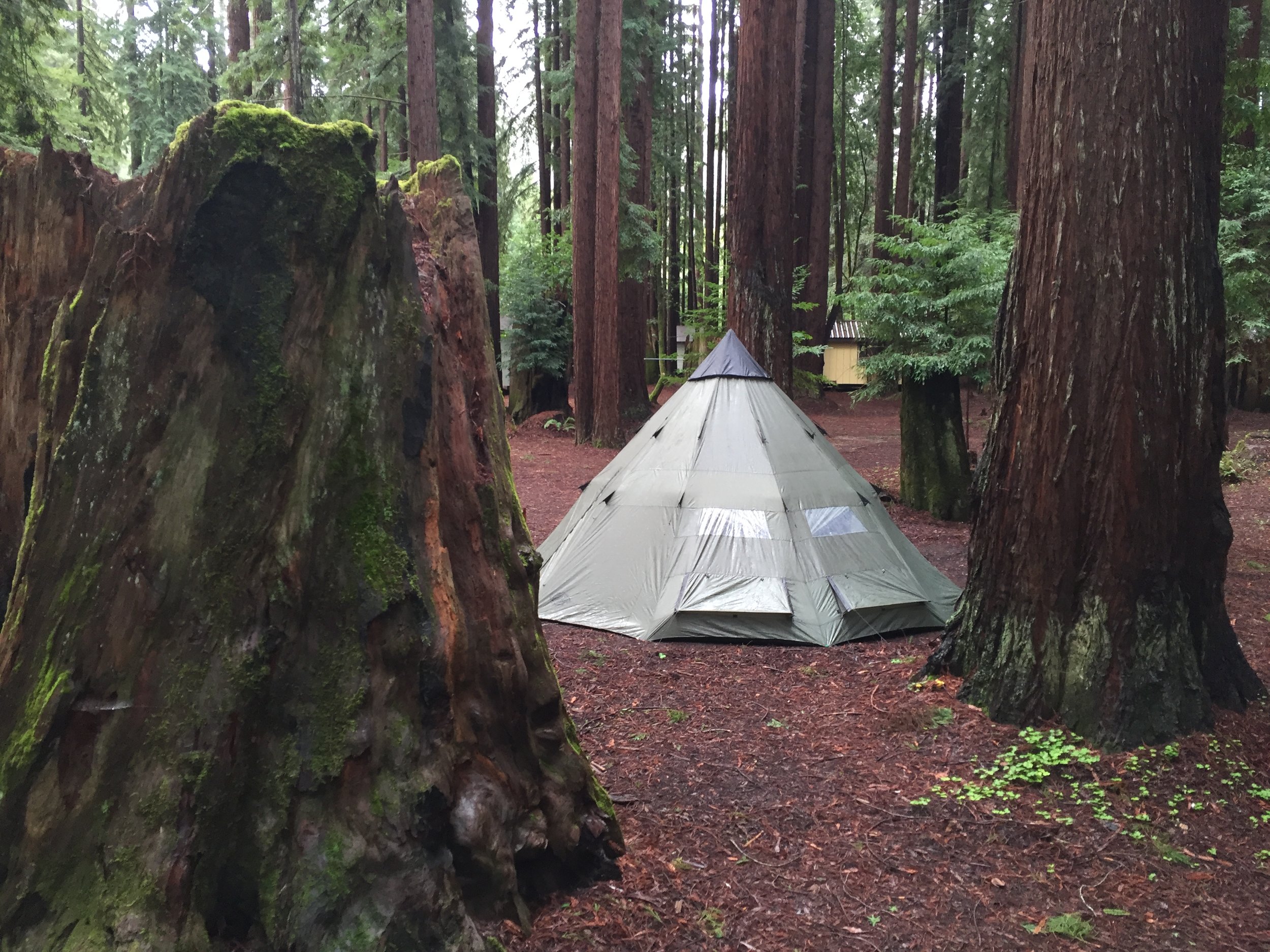 Navarro provides large tents with memory foam mattresses. You're also welcome to bring your own glamping setup. Sleeps 2-4.
$250.00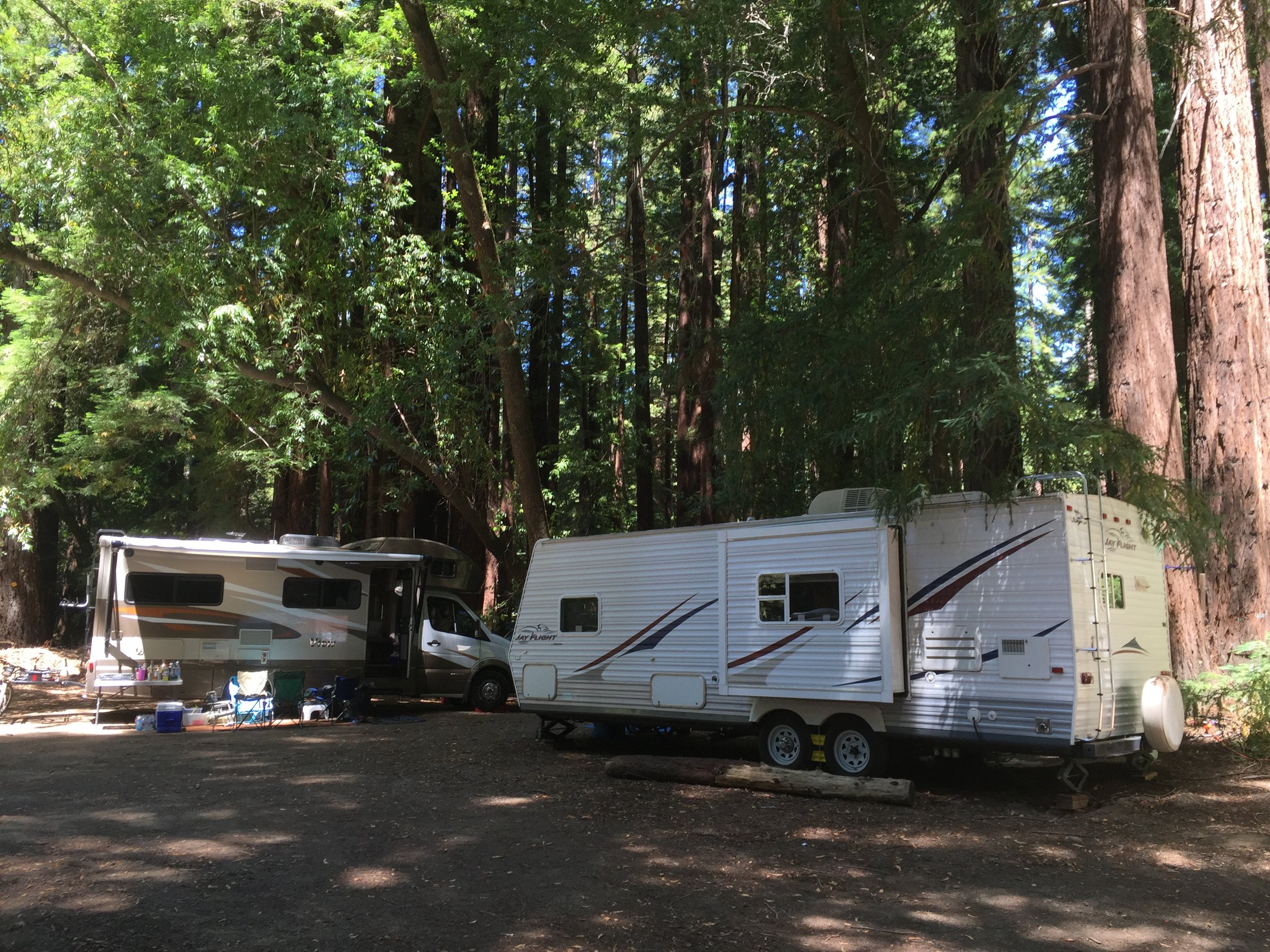 Navarro has an RV zone with water and electricity hookups. A warning if you're thinking about camping in style: our wedding is the same weekend as Burning Man, so all of the RVs in Northern California are already booked.
If you're trying to be like Steve Henderson (and honestly, who isn't?), you'll drive one down from the Northwest to host debauchery. Just saying, where there's will, there's way, etc.
$100.00
Bring your own tent! Tents are permitted in designated camping grounds and in the Nature Nest area. The Redwood Cathedral is off limits to tent camping.
$100.00