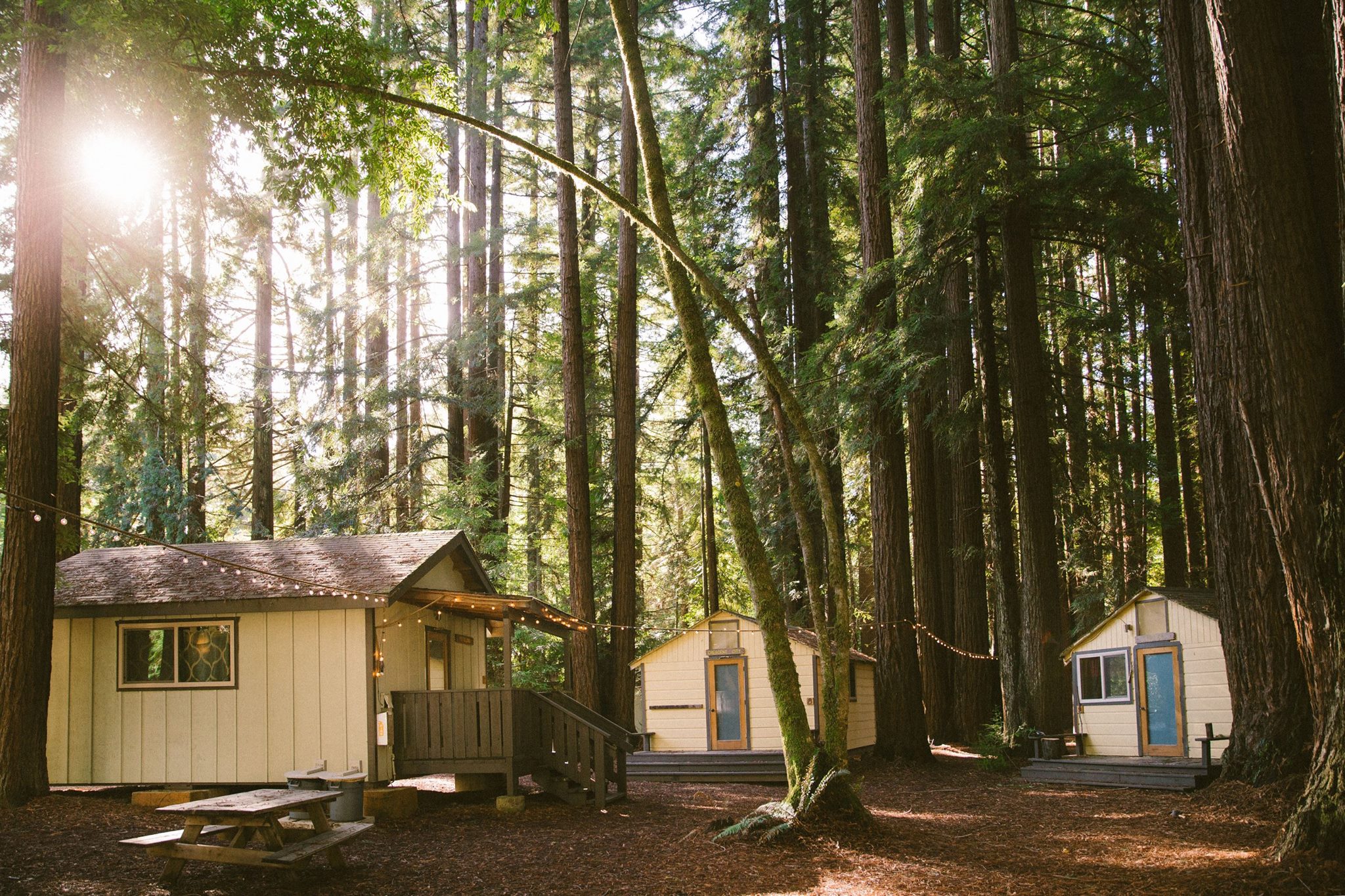 Cabins
Cabins will sleep 2-8 people comfortably. All beds have foam mattresses, bedding, and heater.
The Adirondacks are equipped with one queen bed and three twins. There are groupings of 2-5 Adirondack cabins around the site (see map). Each group is set up to be a small village - get together with friends/family to set up your encampment.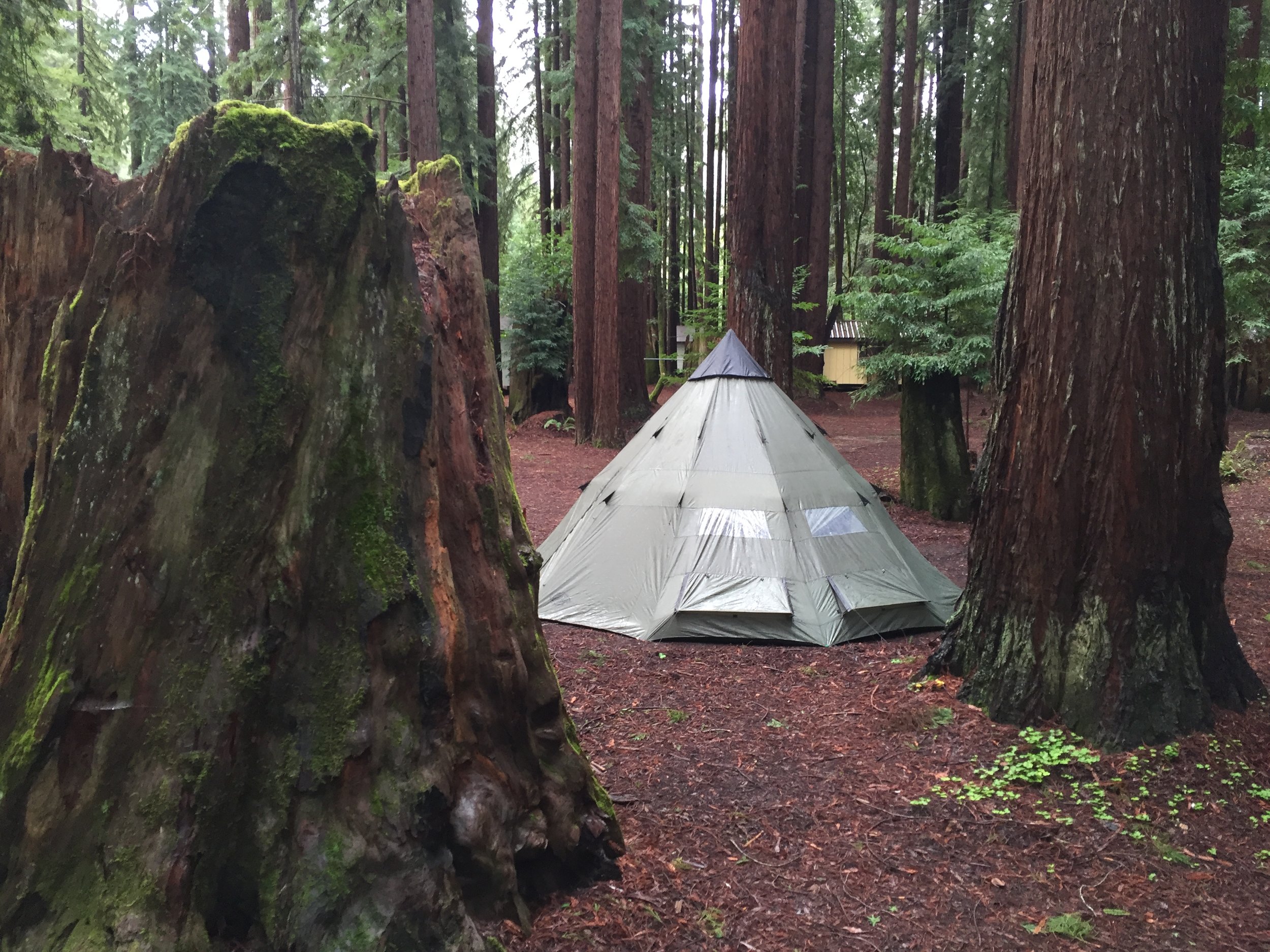 Teepee Tent
Camp Navarro provides 42 large teepees. 24 deluxe teepees are furnished with 1 queen bed (Bring Bedding). Can add up to 2 additional twin beds if needed (Bring Bedding). 18 teepees that can sleep 2 to 4 people each (Bring Bedding). Can add twin mattresses as needed depending on your needs.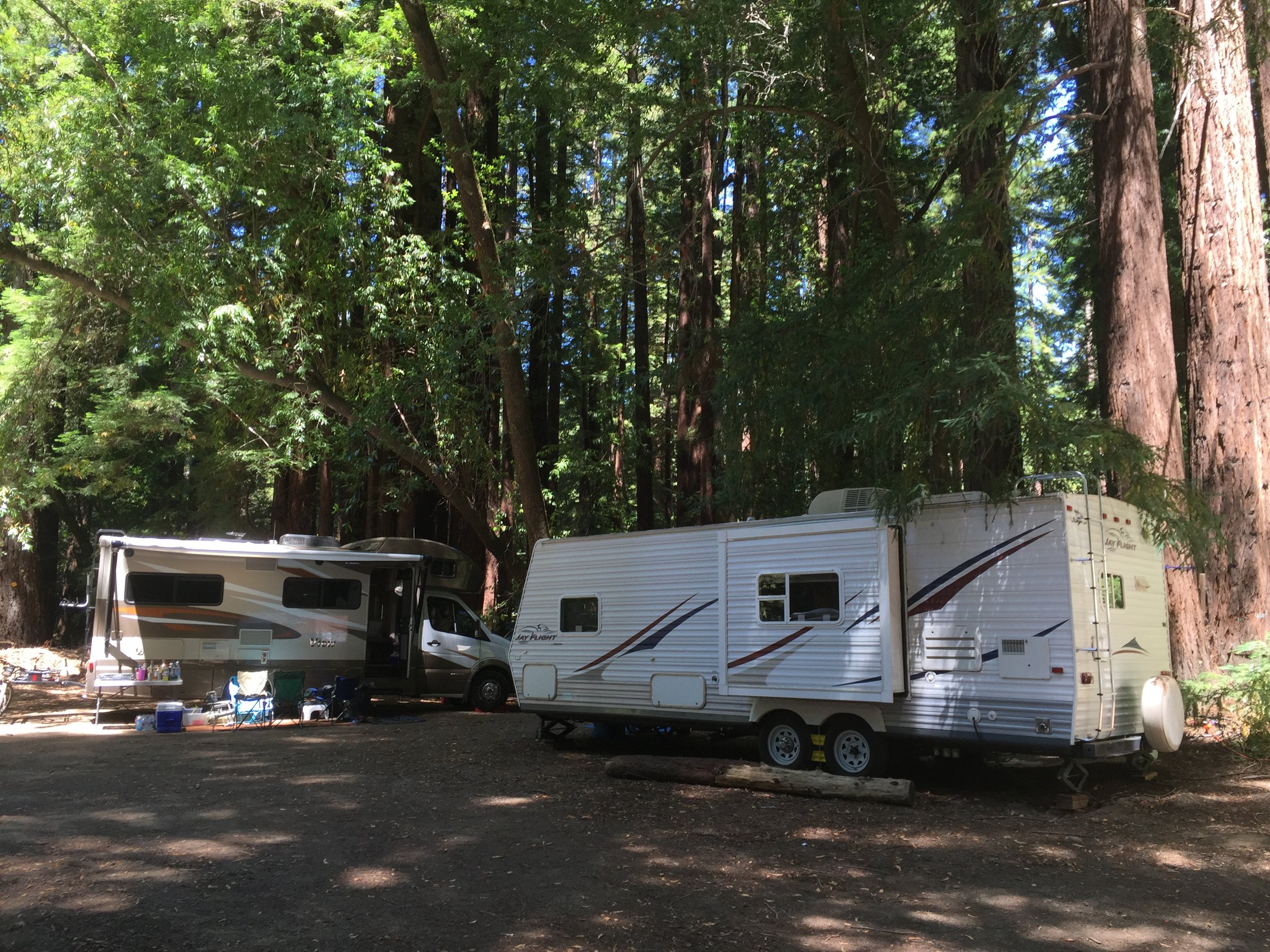 Navarro has an RV zones that are first come first serve.
Bring your own tent! Tents are permitted in designated camping grounds and in the Nature Nest area. The Redwood Cathedrals are off limits to tent camping.
Double Bunk Bed Tent
Double Bunk Bed Tent are sturdy 10x10 tent lodges with two sets of bunk beds. Bedding is not included. We cluster these tents in various parts of the property and they provide classic, comfortable, weather proof lodging.