BYO tent camping is included in your ticket. You are welcome to camp all over the property. No campfires.
All Accommodations do not have individual bathrooms. Central bathroom facilities with indoor and outdoor showers are found around the property.
All accommodations typically have at least 4-5 guests with some cabins handling larger groups up to 8. Please carefully read descriptions.
Sleeping bag/bedding rentals include pillow.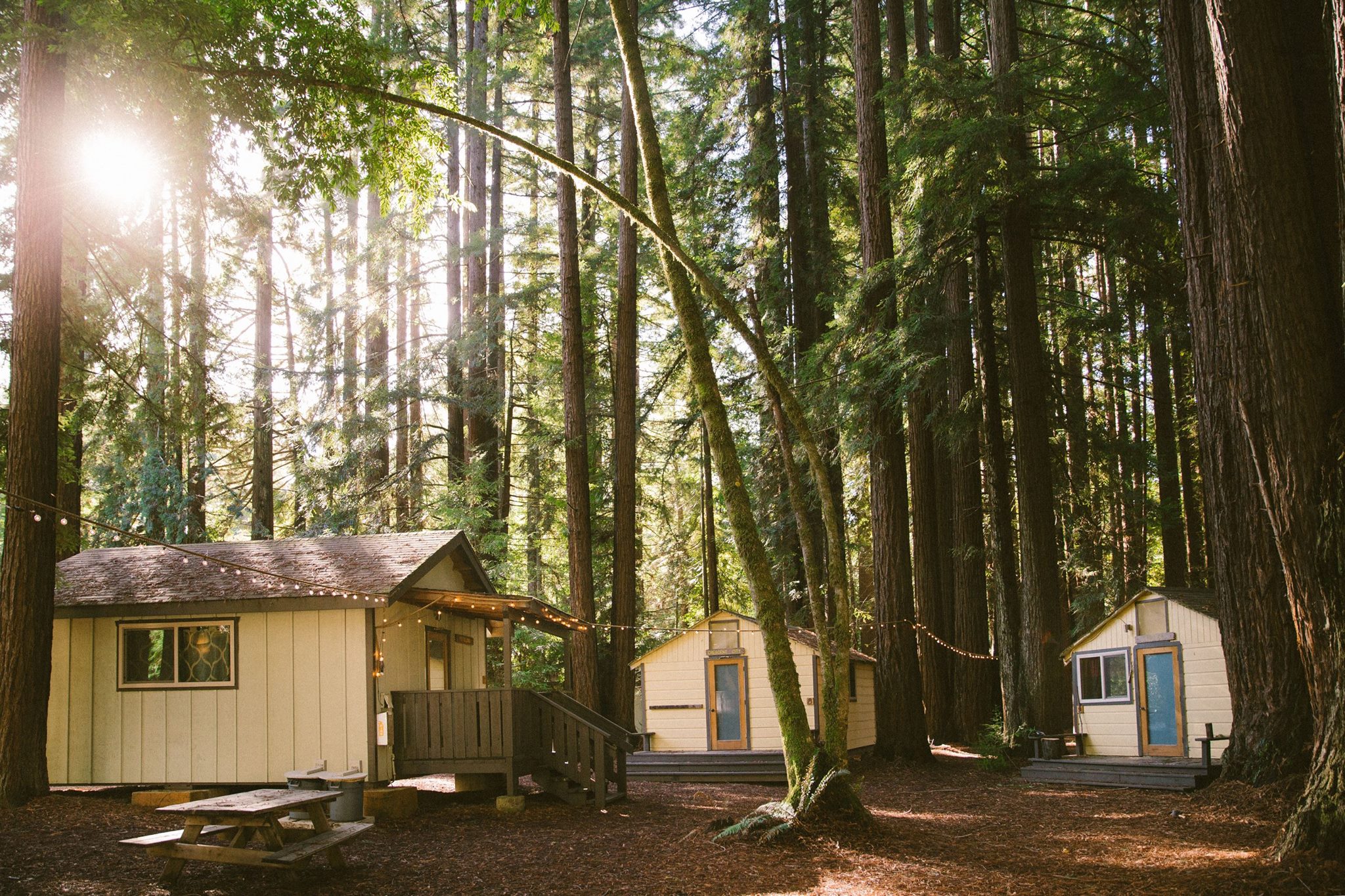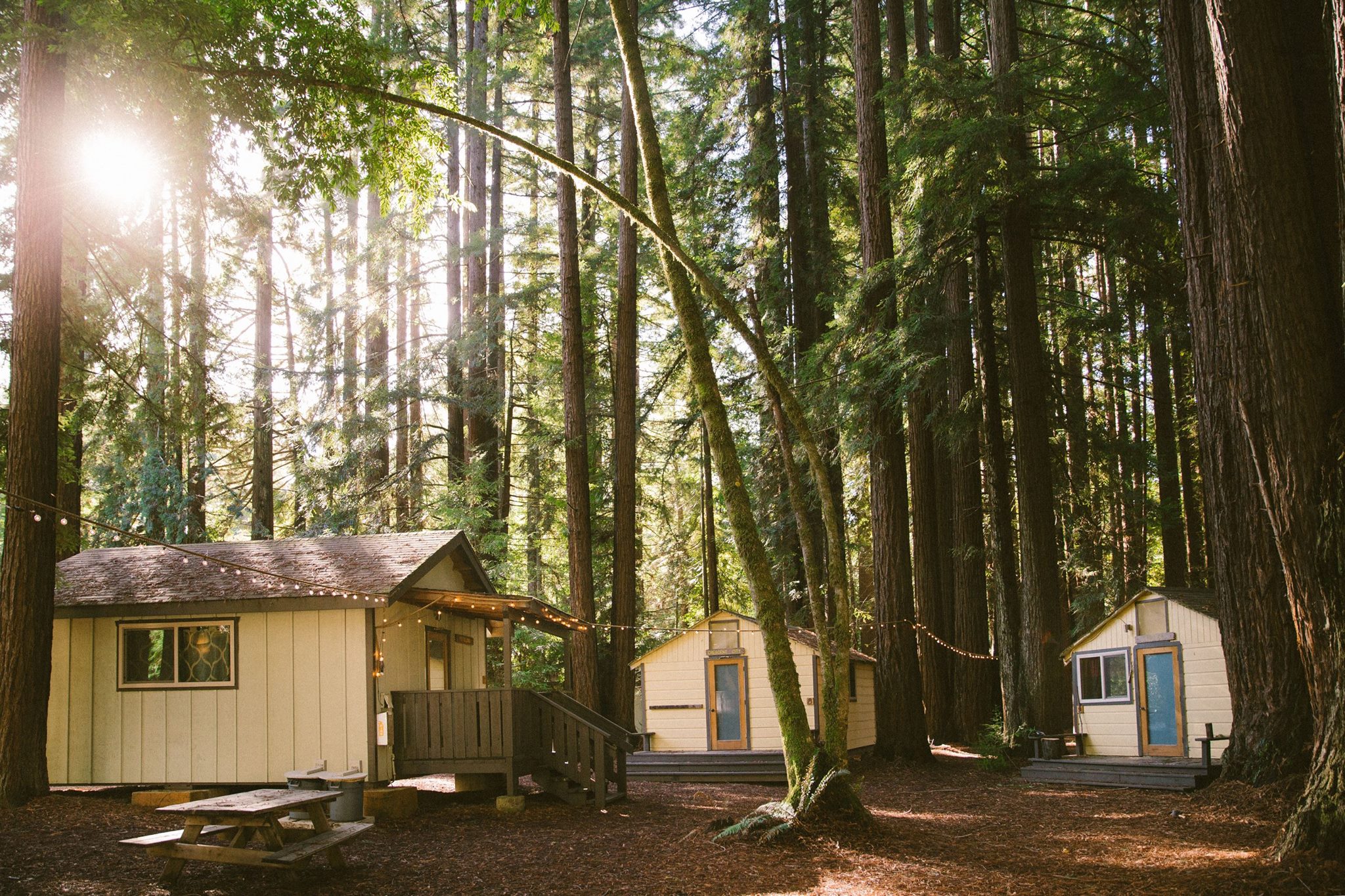 Cabins
There are up to 32 Cabins available that will sleep 2-8 people comfortably, with a majority of cabins having capacity of 4-5 beds in a mix of doubles, queens, and twin bunk beds. All cabins have tempurpedic foam mattresses, bedding, and heaters. Cabins are situated throughout the property among the redwoods.
The majority of cabins have a minimum of 4-5 beds. A few cabins have 6-8 beds and three cabins have 2 or 3 beds. Groups of individuals combining to share a cabin should NOT plan to sleep more than 5-6 people in a cabin. Any family larger than 5 individuals should note this with Camp Navarro for planning purposes.
Adirondacks are three sided structures equipped with one queen bed and three twins. The front has a canvas 'drape' that you can open and close as needed. These are newly refurbished for 2018 and offer a classic 'Glamping' experience. There are only 12 Adirondacks available in groupings of 2-5 around the site (see map). Bedding is not provided.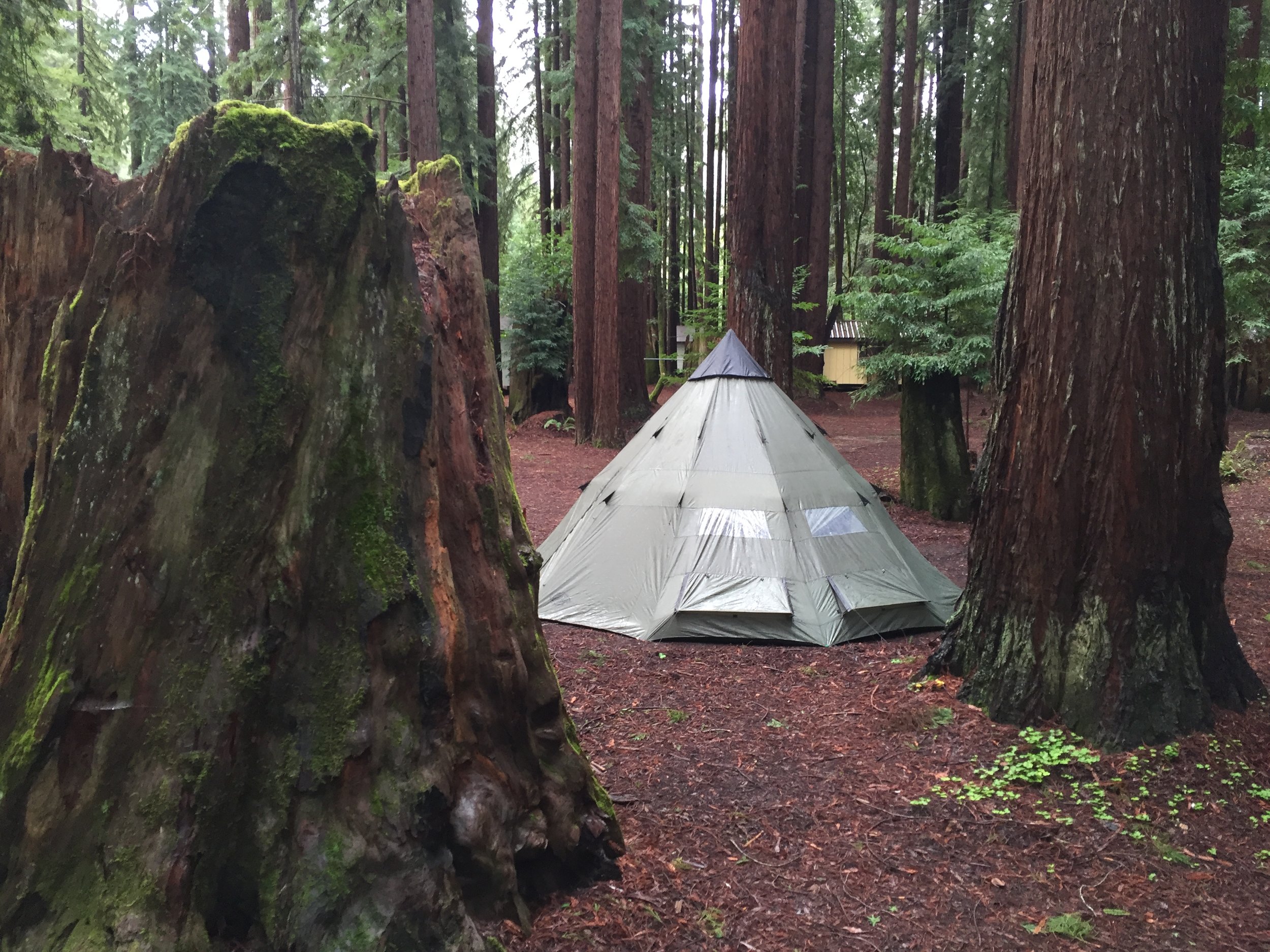 Teepee Tent
Camp Navarro provides 40 large teepees around the property. 24 teepees have 1 queen bed and up to 2 additional single mattresses on the floor can be added. The other 18 teepees can sleep 1 to 5 people with mattresses on the floor (couples can combine two mattresses to make a double). Bedding is not provided in any teepee and teepees will be assigned on a first come, first served sign up basis.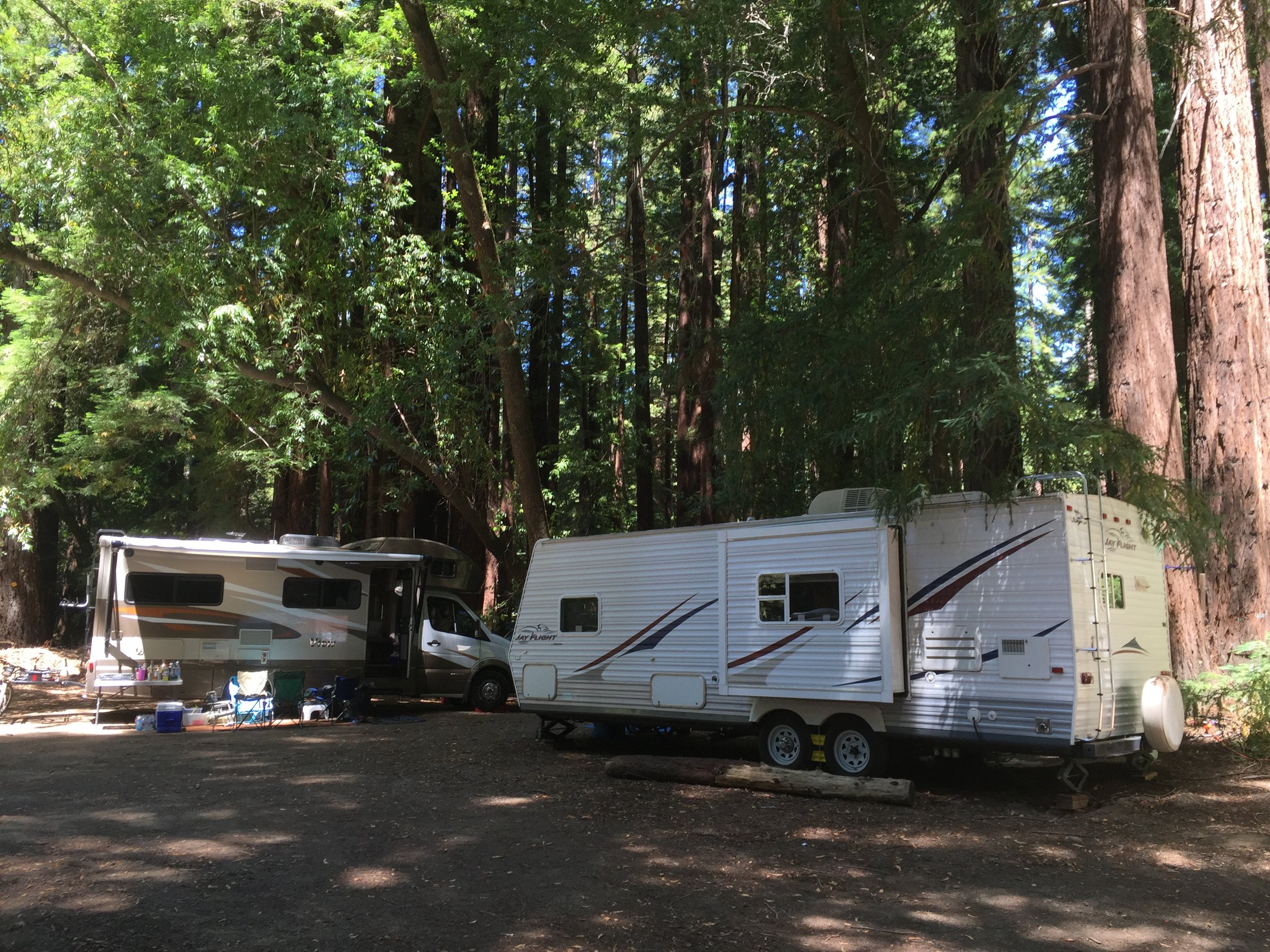 Camp Navarro has an RV zone that can fit up to 16 RV or Vanagon type vehicles. There are 8 sites that have electrical hookups available on a first come first served basis. All other sites are just open spots in this redwood grove. There are no other hookups, septic, or other facilities. The main bathroom/shower house is about fifty yards away.
Bring your own tent! Tents are permitted in designated camping grounds and in the Nature Nest area. The Redwood Cathedrals are off limits to tent camping.