ACCOMMODATION DETAILS
No Campfires (there is a large central campfire for all to bask in). No Pets. We have Wifi.
NO Accommodations have individual bathrooms. There are central bathroom facilities with indoor and beautiful outdoor showers around the property.
Cabins include down bedding. All other units, BYO bedding.
Please Bring: Towel, Toiletries, flashlight, portable chair, bedding if needed for your accommodation.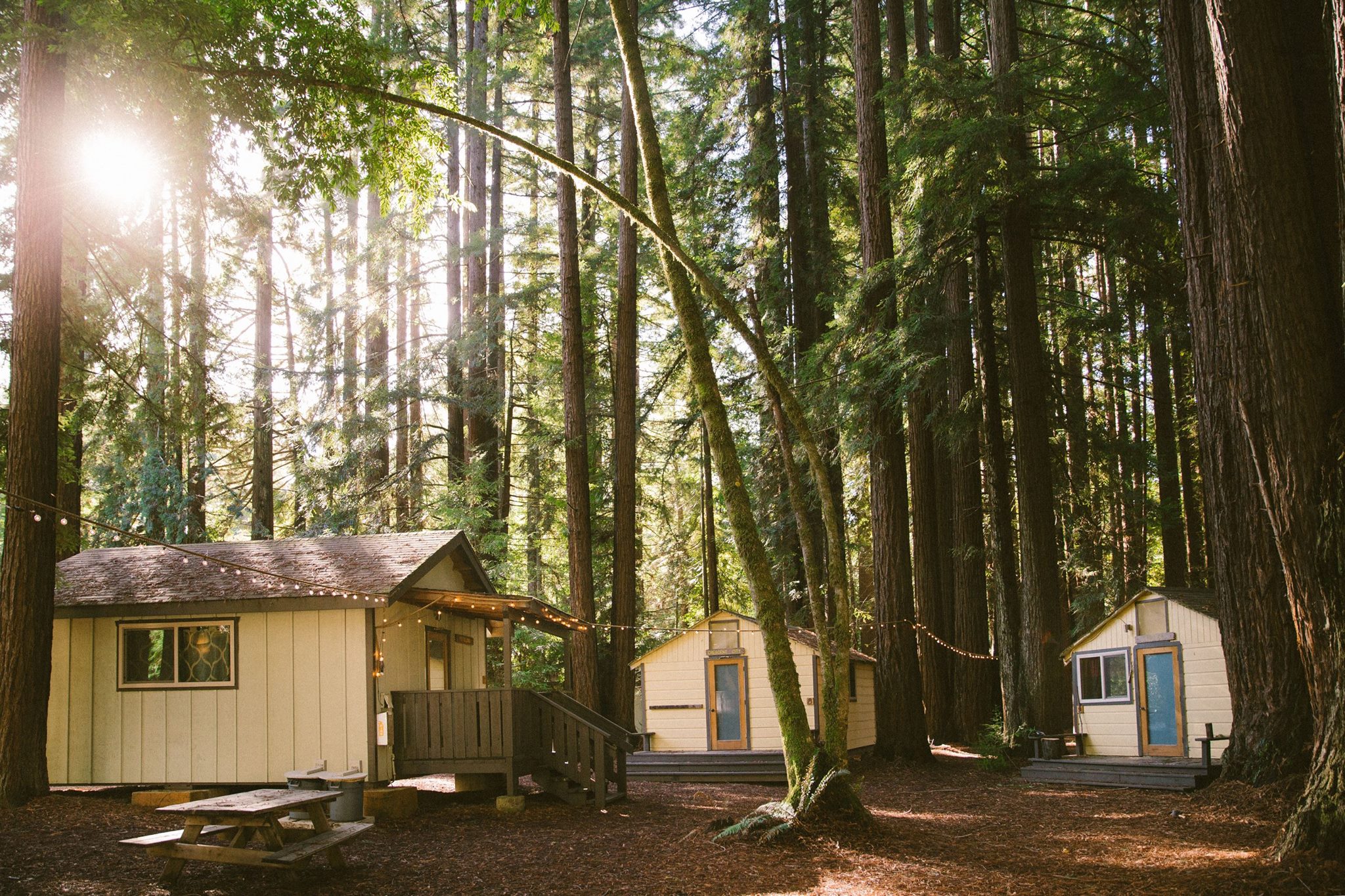 Cabins
$300
-
Shared $175 per Bed
There are 20 Cabins available that will sleep 2-5 people comfortably, with a majority of cabins having capacity of 4-5 beds in a mix of doubles, queens, and twin bunk beds. All cabins have tempurpedic foam mattresses, down bedding, and heaters. Cabins are situated throughout the property among the redwoods and provide a simple, idyllic setting.
Bring a portable chair for relaxing on your deck. Cabins are mostly for getting a really good nights sleep and are sparsely furnished so plan accordingly.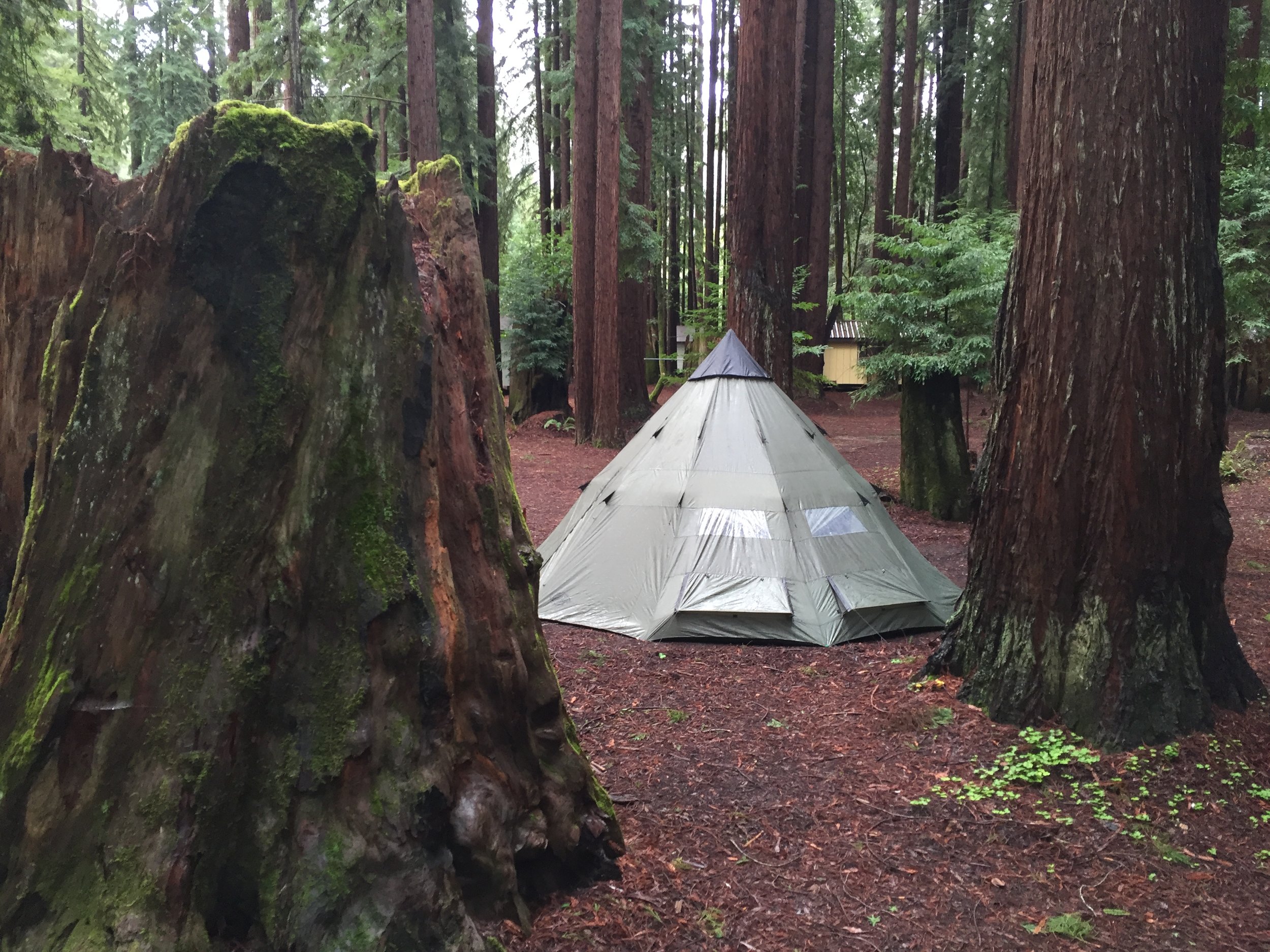 Deluxe Teepee Tent
$100
24 teepees have 1 queen bed and up to 2 additional single mattresses on the floor. Bedding is not provided in any teepee and teepees will be assigned on a first come, first served sign up basis. Teepees are located in our lower cabin area next to our main bathroom.